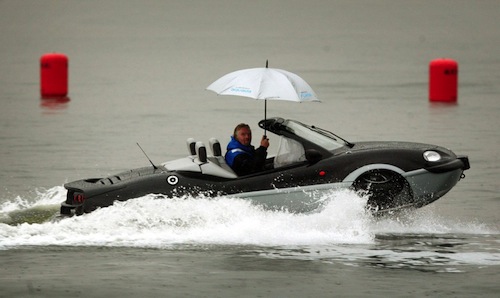 The late businessman and adventurer Steve Fossett once considered the impact his business work had on his world record-breaking sailing and aviation endeavors. He explained, "As a floor trader, I was very aggressive and worked hard. Those same traits help me in adventure sports." Fossett broke a number of records and also joined forces with fellow moguls like Richard Branson to actualize his dreams.
For decades, successful businessmen like Fossett have challenged and broken speed records in the air, on land and in water, and they've done so in a host of different vehicles. The accomplishments of these figures may have been spurred by their bold entrepreneurial spirits, and in some cases, the individuals' own innovation has helped power their unprecedented success. Read on to find out about ten entrepreneurs who broke world speed records.
10. Clessie Cummins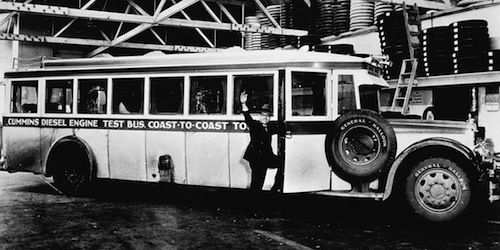 Clessie Lyle Cummins was an American entrepreneur born in 1888 and known for adapting and bettering existing engine designs to come up with new, innovative diesel engines. His creations earned him a total of 33 United States patents, and he also founded Cummins Engine Co., currently a Fortune 500 enterprise. Despite his successful career path, however, Cummins' formal education only took him through the eighth grade. His career was launched in the 1920s through working as banker William Irwin's private driver and mechanic.
With Irwin's early backing, Cummins developed his company and used his innovations to break both speed and endurance records in racecars, buses and trucks. These included a 13,535-mile, 168-hour endurance run at the Indianapolis Motor Speedway in 1931. He also established a new land speed record – clocking over 100 mph – driving to Daytona Beach that same year.
9. Sky Christopherson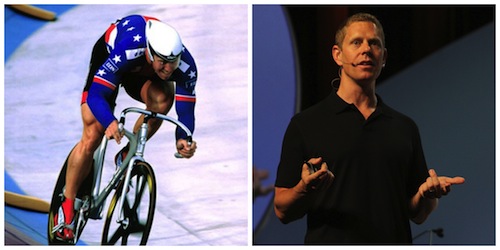 Tucson, Arizona-raised Sky Christopherson was a U.S. cycling team alternate in the 1996 and 2000 Olympic Games. Then after retiring from the sport, in the mid 2000s he and his wife Tamara founded Vicaso, a company specializing in high-definition real estate photography. Vicaso is said to have turned over $1.2 million in its first year.
Still, seemingly craving the thrill of the racetrack again, Christopherson then made an attempt to return to cycling in time for the 2012 London Olympics. During training – taking cues from the work of Dr. Eric Topol – Christopherson used the "digital health" model, which included, amongst other things, the use of extensive genetic reports and the collection of sleep data. In 2011, Christopherson's digitally optimized health technique helped him break the world record in the velodrome sprint. What's more, this achievement seems to have spurred him on to co-found company Optimized Athlete, which used a similar digital health program to help push the U.S. women's cycling team to their silver medal placing at London 2012.
8. Paul Drayson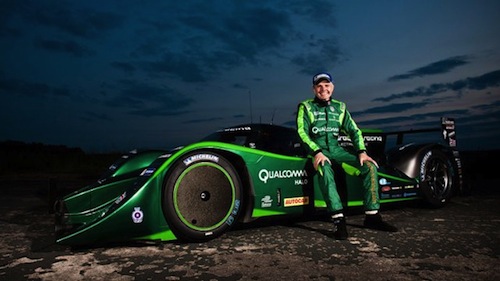 In June 2013, an electric car built by British company Drayson Racing Technologies attained a maximum speed of 204.2 mph in Yorkshire, England. In doing so, it smashed the pre-existing electric land speed record – which had stood for almost 40 years – by 40 mph. The so-called "hypercar" was driven by company co-founder Lord Paul Drayson, who told Sky News that the record-breaking vehicle was "the future."
Prior to this, up until the 2010 general election, Lord Drayson was U.K. Minister of Science in the Department of Business, Innovation and Skills. The entrepreneur and innovator – who has a degree in production engineering and a Ph.D. in robotics – is now fully occupied as CEO of Drayson Racing Technologies.
The former politician's passion for cars and need for speed was also evident when he competed in the 2009 24 Hours of Le Mans race, despite having been born blind in one eye. After an FIA rule change, and taking into account his performances in the 2008 American Le Mans Series, Lord Drayson was allowed to take to the track, where he finished in 37th place.
7. Garfield Wood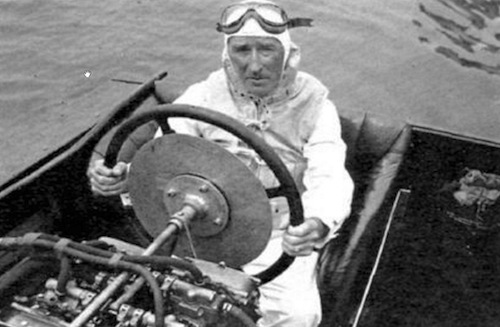 In 1971, when Garfield Wood died at the ripe old age of 90, one obituary eulogized that he'd "lived long enough to become a legend in his time." The Iowa-born son of a ferryboat operator built his first boat in 1911. By the age of 40, he had set a new world record for speed in a boat, hitting 74.87 mph in his vessel Miss America, which he drove on the Detroit River.
Wood would go on to hold the world water speed record on a handful of other occasions as well. He also achieved five powerboat Gold Cup race wins from the years 1917 through 1921. In 1933, however, he retired to focus on his business, Gar Wood Industries, which specialized in luxury speedboats and truck bodies, among other products. Aside from his startling range of activities on water, Wood remains well known as an inventor. At one point, there was no other living American who held more U.S. patents.
6. Brooke Knapp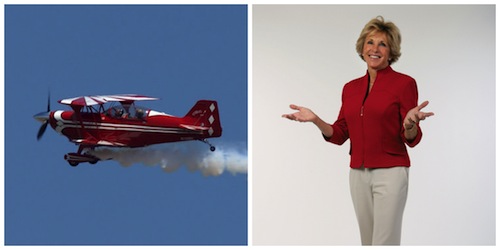 At present, Brooke Knapp practices as a licensed realtor for Sotheby's International Realty, having previously founded Jet Airways Inc., a company she ran for eight years. Yet despite her current job finding stable residences for her clients, Knapp is perhaps best known for her more adventurous away-from-home pursuits.
Amazingly, she has established or broken no less than 100 world speed records in aircraft – perhaps the most notable of these being the fastest around-the-world journey in a civilian jet aircraft, which she undertook in a Gulfstream III. Her records are all the more impressive considering the fact that – prior to taking flying lessons to conquer her fear – Knapp was frightened of flying. She told People magazine that it had been a "challenge to go from total fear to being totally accepted by my peers."
5. Richard Noble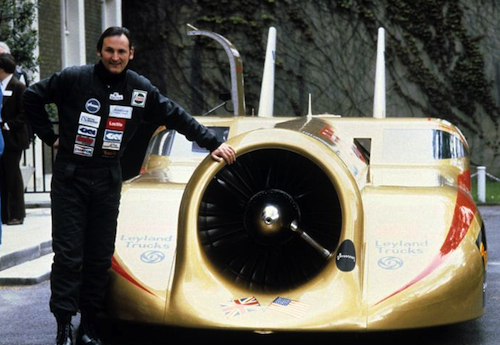 Edinburgh-born entrepreneur Richard Noble has made quite a name for himself through his record attempts. The current CEO of Farnborough-Aircraft.com has long strived to revolutionize air travel with his aircraft designs. However, perhaps ironically, he is arguably more associated with traveling on land. Noble held the world land speed record from 1983 to 1997, having hit a phenomenal 633.47 mph in his jet propelled car, Thrust2 – a project that started with an unbelievably modest budget of just £175 ($273).
Adding to his impressive resume, Noble has also fulfilled the role of project director for ThrustSSC, the jet-propelled vehicle that has held the absolute land speed record since October 15, 1997, when it was piloted by Andy Green and became the first vehicle to break through the sound barrier, reaching 763 mph.
4. Chip Yates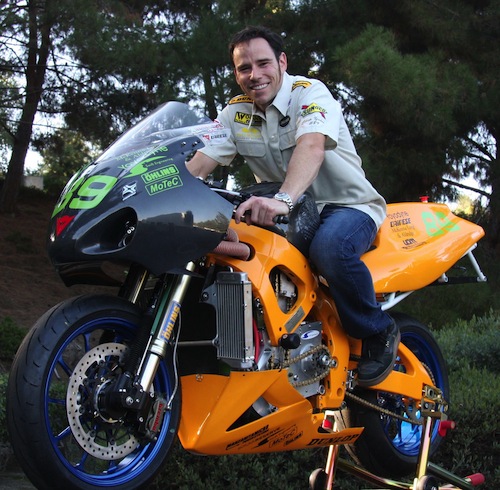 Virginia-born entrepreneur Chip Yates' career has seen him invent hydraulic control valves for Jeeps and start up company SWIGZ to promote his patented fitness bottle with two chambers. However, it's motorcycles that have been possibly his greatest passion from a young age.
In 2009, after a number of years in business, Yates entered the AMA Pro Daytona Sportbike Championship – but his season was curtailed when he suffered a broken pelvis in a crash. Still, seemingly undeterred by his accident, he then worked to develop an electric racing bike that he hoped would compete in terms of speed with its gas-powered counterparts. In 2011, reaching speeds of over 200 mph, Yates went on to set eight FIM world speed records with the vehicle, which also claimed the Guinness World Records title of "World's Fastest Electric Motorcycle."
3. Steve Fossett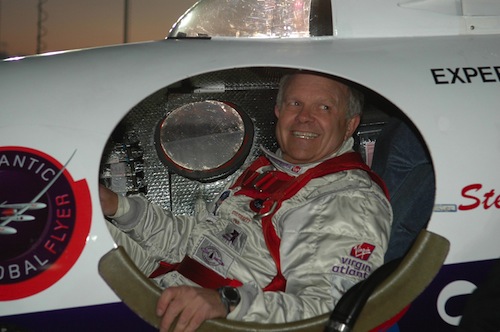 Famous daredevil and businessman Steve Fossett not only earned millions from successful financial companies Marathon Securities and Lakota Trading; he also achieved an incredible 116 records in five separate sports. However, some of his attempts needed time, dedication and persistence. It took him six tries before he became the first individual to make a non-stop, unrefueled solo journey around the world in any aircraft, doing so in a hot air balloon in 2002.
Perhaps more unusually, at one time Fossett was one of only 17 zeppelin captains worldwide, and in 2004 he registered an airship absolute world speed record, reaching 71.5 mph in his craft. What's more, the following year he made the first solo, unrefueled, uninterrupted circumnavigation of the globe in an airplane, accomplishing the feat in just 67 hours. Sadly, it was on a solo single-engine plane journey that Fossett disappeared in 2007. On February 15, 2008, he was pronounced legally dead.
2. Per Lindstrand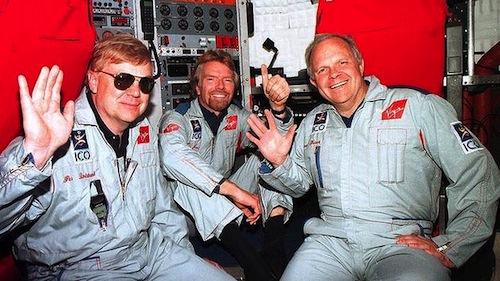 Swedish entrepreneur Per Lindstrand (on the left in the above image) became famous for his trans-oceanic hot air balloon trips with fellow businessman Sir Richard Branson – trips that broke records. Considering the fact that he was an aeronautical engineer and pilot, it may come as no surprise to learn that he also owns Lindstrand Balloons, a hot air balloon manufacturer in England. And while he has so far been unable to complete a flight around the world by hot air balloon, his list of achievements is still impressive.
This advocate of developing lighter-than-air technology has held every single hot air balloon flight absolute world record. In 1991, he and Branson set new records when their Virgin Otsuka Pacific Flyer traveled from Japan to northwestern Canada, making it the first Pacific crossing in a hot air balloon and the longest-distance lighter-than-air flight in history. The trip also saw the pair break a speed record, as at one point the balloon traveled at 218 mph, the fastest such a craft has ever been able to fly.
1. Richard Branson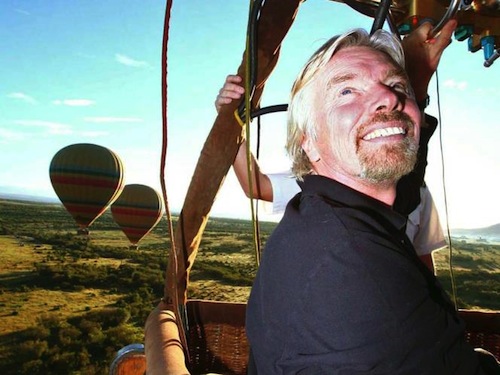 Sir Richard Branson is a well-known world record challenger and British businessman whose Virgin Group includes over 400 companies – everything from airlines to telecommunications firms. The 2012 Forbes list of billionaires estimated his net worth at $4.6 billion. However, he has enjoyed spending some of that fortune on a string of world record attempts, both solo and with teams. And although Branson capsized his boat, the Virgin Atlantic Challenger, in 1985, the following year he made up for the maritime failure when he completed the fastest crossing of the Atlantic Ocean – in a time two hours quicker than the previous record.
Branson later became known for breaking hot air balloon records, including one with fellow entrepreneurs Fossett and Per Lindstrand in 1998. His recent efforts, however, have been perhaps a little less orthodox. In 2004, he set a new record: the quickest journey across the English Channel in an amphibious vehicle, which he completed in just one hour, 40 minutes and six seconds in a Gibbs Aquada.